Regular Price: $75.95
Program Price: $64.95*
The Combi Floor Tool makes cleaning all types of flooring convenient because it can quickly go from cleaning hard floors to area rugs without switching to a different attachment. The included microfiber pads turn your Majestic into a "dust mop". Intended for dry use only, the pads are ideal for reducing the amount of cleaning chemicals used in your home. Use it daily to keep your fine floors from collecting unwanted dirt and dust. Best of all, the microfiber pads are machine washable. Combi Floor tool comes with set of three pads, 2 regular and one textured for those tougher cleaning jobs.
To order call (877)-746-6680.
Call to Order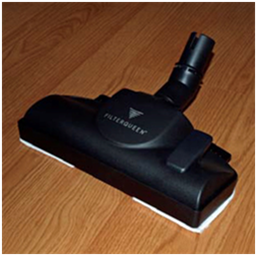 *Customers enrolled in the Discount Filter Program receive special Program Pricing on accessories.